Booking an Interpreter
Need to book an Interpreter?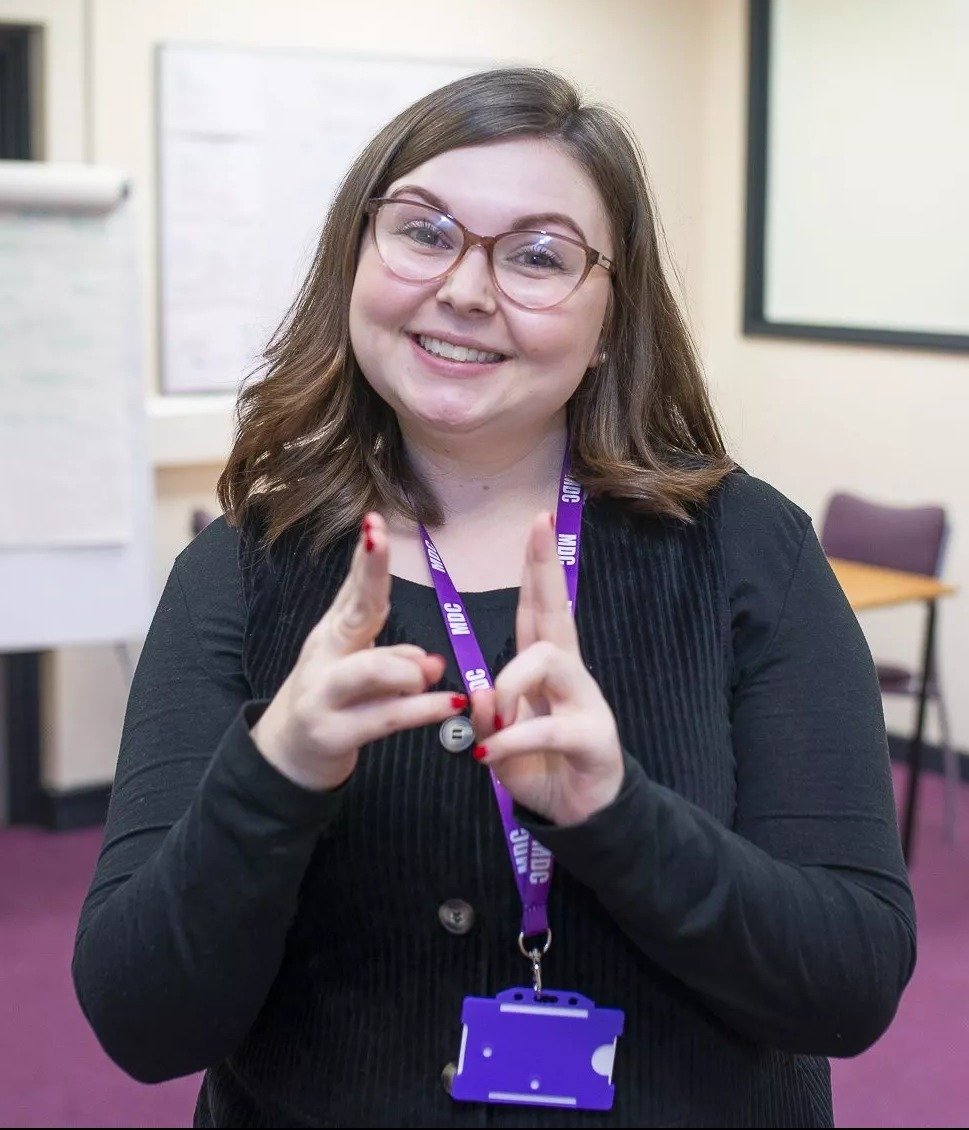 MDC can provide BSL/English Interpreters across Manchester, Greater Manchester and the North-West. MDC will only provide fully qualified, experienced interpreters suited to the booking request. We can also provide Deaf Intermediary Interpreters and Registered Sign Language Translators.

We can provide a wide range of communication support. In addition to BSL/English Interpreters, we can also provide Lipspeakers and electronic note-takers. Our language professionals are experienced in the following fields: medical appointments, general meetings, conference settings, specialist meetings (i.e legal, mental health, child protection), access to work (ATW) and performance interpreting.
If you have any queries or you wish to discuss your request before making a booking, you can contact our Bookings Officer Monday-Friday 09:00-17:00 on 0161 273 6699 or at bookings@manchesterdeafcentre.com
Please note there will be an increase in booking fees as of 1st July 2023. Details of these changes can be found in our terms and conditions here.
Please click on the form below to fill out a booking request form.
If you have any queries or you wish to discuss your request before making a booking, you can contact our Bookings Officer Monday-Friday 09:00-17:00 on 0161 273 6699 or email at bookings@manchesterdeafcentre.com
Click here to Book an Interpreter
If you have any issues booking an interpreter via our online booking form, please contact bookings@manchesterdeafcentre.com